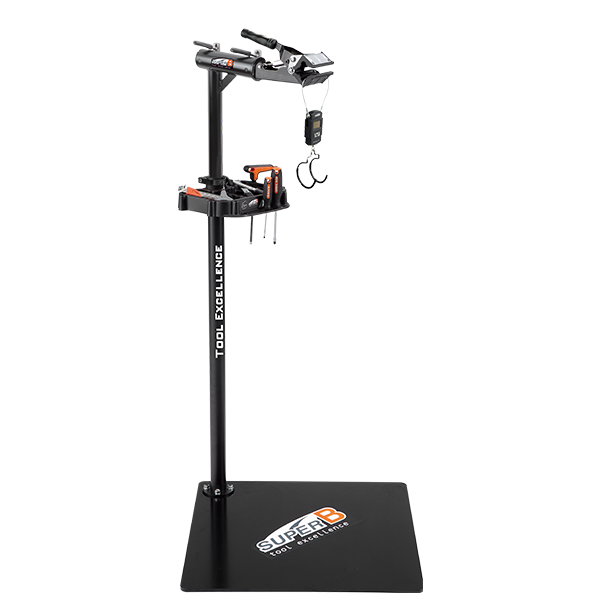 Heavy duty base or floor mounted design for workshop daily use.
Clamp can be adjustable height from 100 to 150 cm.
Weight: 5.43 kg.
Max load: 50 kg.
Tools on tray, work stand base (TB-WS12) and digital scale (TB-DS10) are not included.
TB-WS12 Work stand base: Heavy steel, weight up to 28 kg, size: 63 x 61 x 3 cm, optional for TB-WS40.