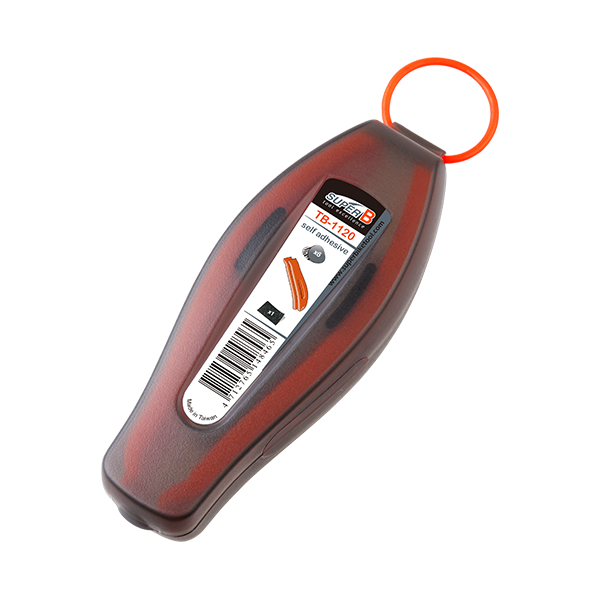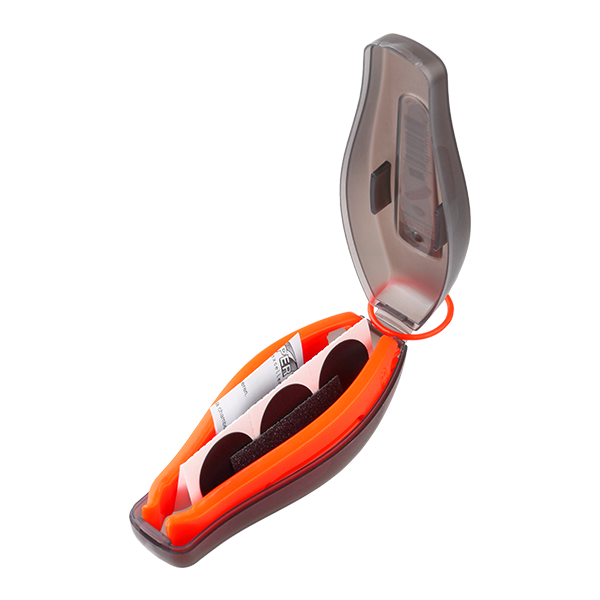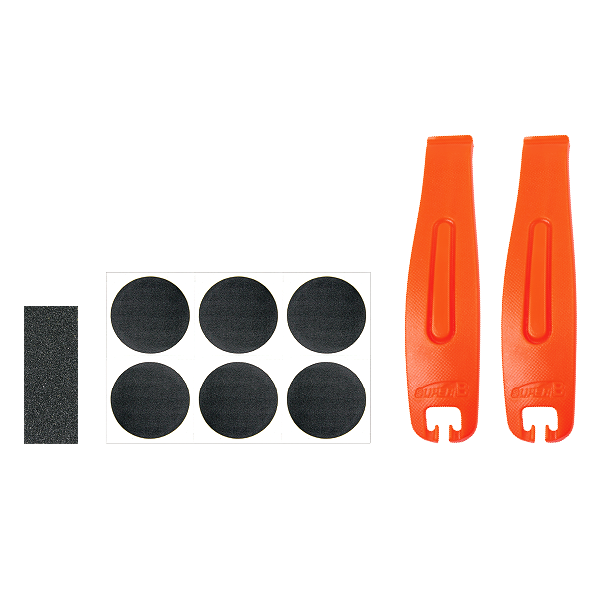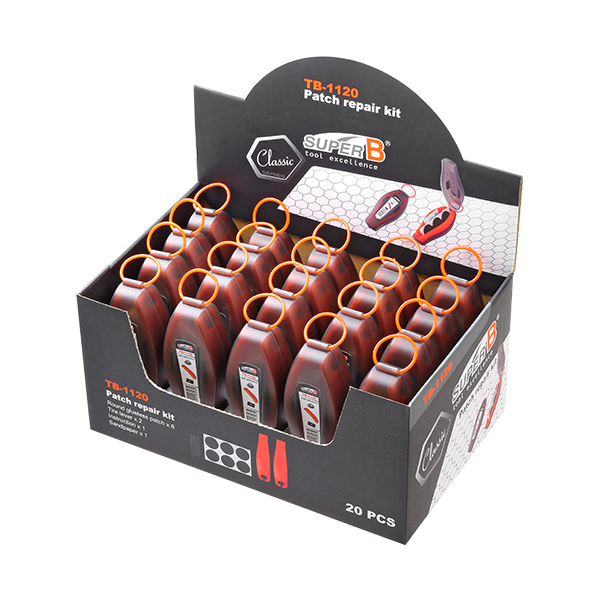 Each kit is packed in an innovative, crocodile head-shaped plastic case with sandpaper for sanding the tube.
With O ring for achieve hanger function.
It is a perfect match, a must for riders.
Packed in a 20-kit countertop display box.
Contents: Tire lever x 2, Self-adhesive patch x 6, Sandpaper x 1.