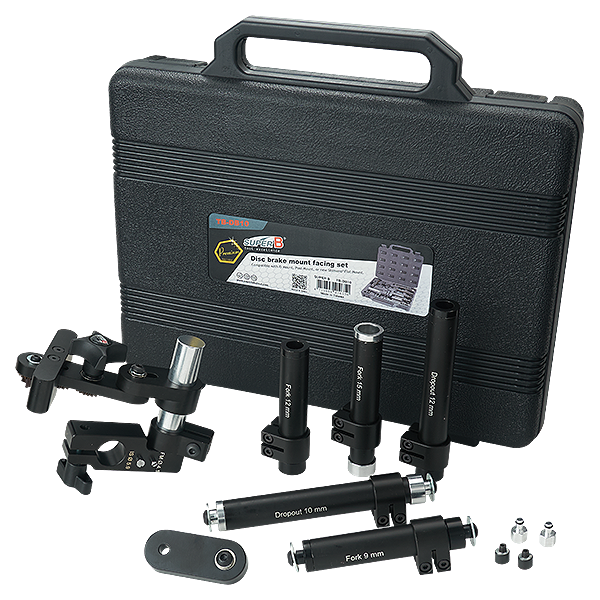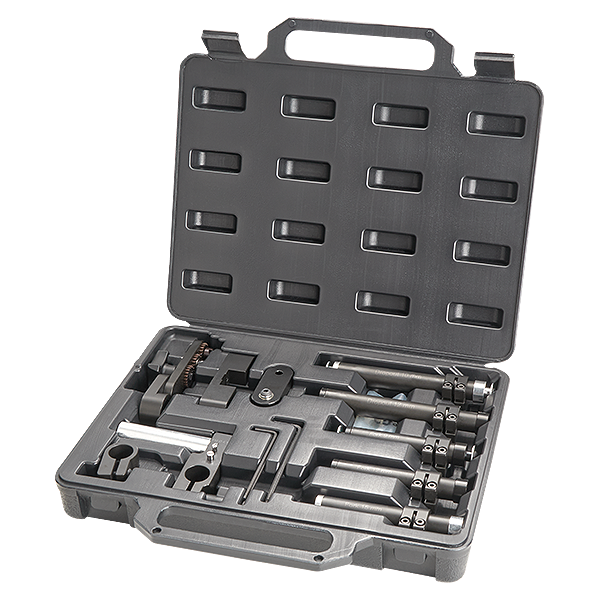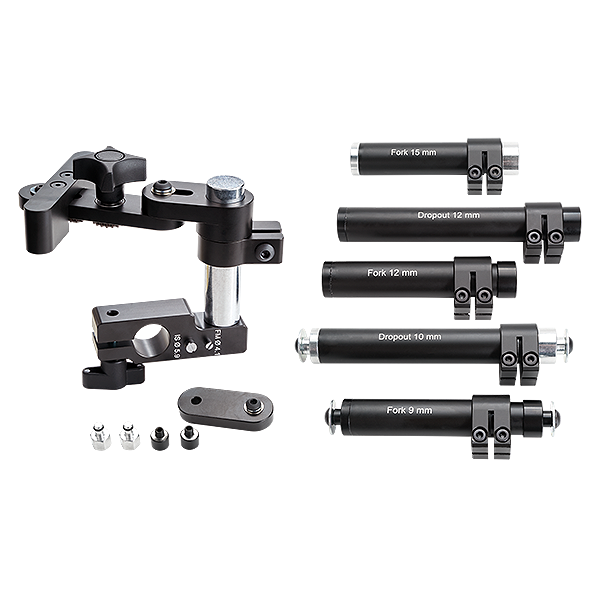 Faces any IS Mount, Post Most, or new Shimano® Flat Mount, including low clearance chainstay mounts.
Telescoping axle adaptors allow use with any configuration of open or thru-axle dropouts and dropout widths ( including Boost 110, Boost 148 and all fat bike axles ).
Note: not available for steel frame and fork.