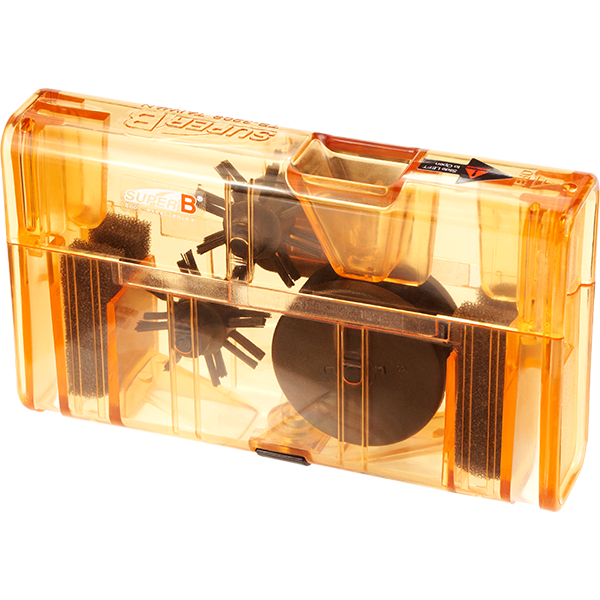 Brush is designed w/o teeth cog to reduce the resistance when chain is feeding
through the chain cleaner.
2 side plates are removed to help to observe clearly when chain is getting through.
Plastic axis is used to avoid the issue of rusted metal after using degreaser of chain cleaning solutions.
Spec: Chain cleaner x 1.
Products Specification
•Videos:
SUPER B_Gear maintenance series(EN)_TB-3208+TB-1711+TB-3225+TB-3210/TB-3215 +(set:TB-32800+TB-32900)
SUPER B_變速系統保養系列(中文)_TB-3208+TB-1711+TB-3225+TB-3210/TB-3215 +(set:TB-32800+TB-32900)