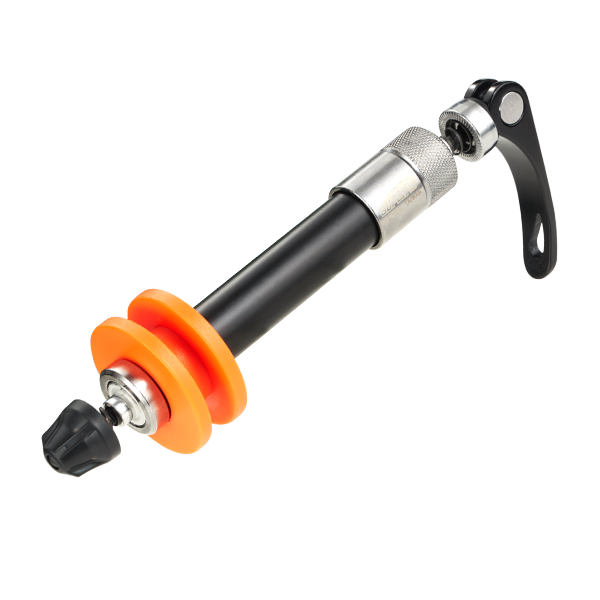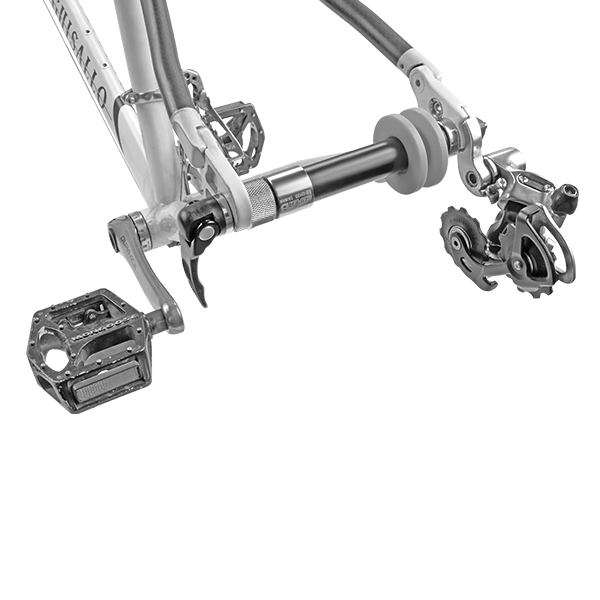 Innovation tool keeps chain tensioned at rear dropout when the wheel is removed.
Avoids the chain tangles and frame damaged while transporting the frame without wheel.
Fits 12 mm thru axle.
Adjustable design fits 130 mm to 150 mm in hub width.
Includes a 5 mm quick release to work on rear dropout with 9 mm & 10 mm x 130 mm & 135 mm QR axle.