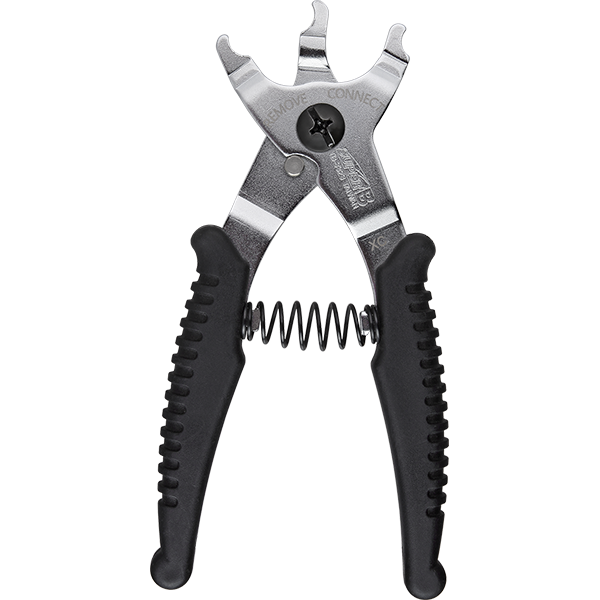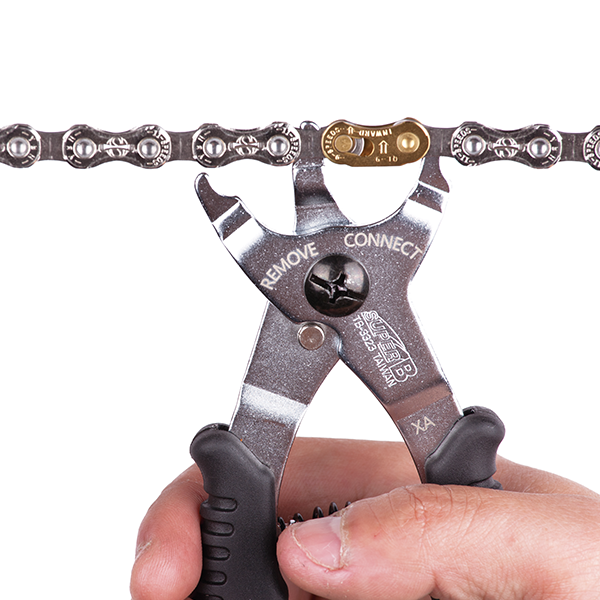 Patent and award-winning design, the 2 in 1 master link pliers that allows master links installed and removed by single hand.
Bold and simple is our philosophy. No complicated structure any more.
Unique design and specially sized jaws to make removal and connection of master links quick and easy.
Made of precision, high-grade steel and featuring cushion grips for comfort.
It's easy to use and built to last for professionals' daily use.
Products Specification
•Videos:
How to Use the TB-3323 - 2 in 1 Master link pliers - The Trident(EN)
How to Use the TB-3323 - 2 in 1 Master link pliers - The Trident(中文)