SUPER B x EUROBIKE SHOW 2022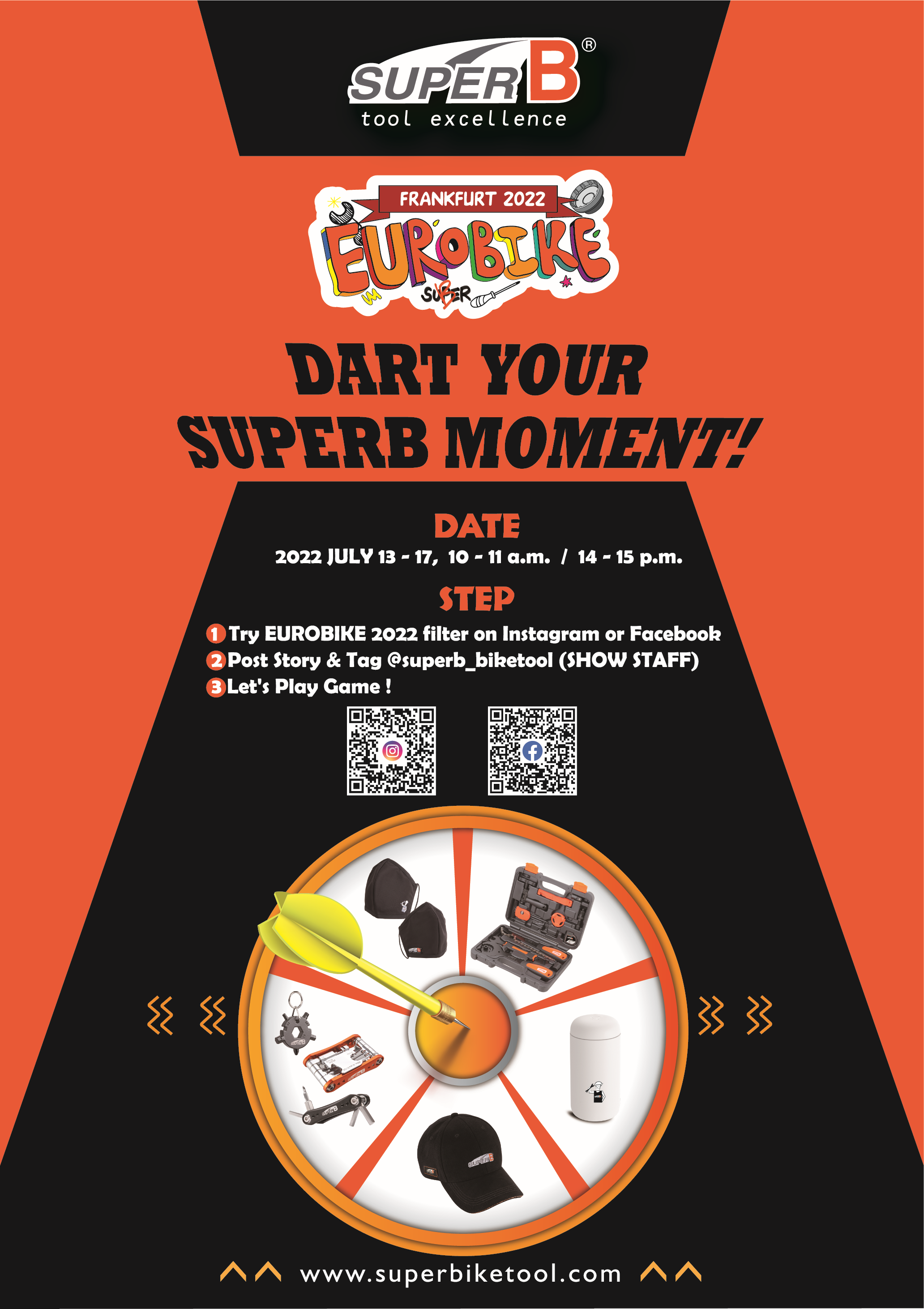 Super B will attend EUROBIKE show 2022 on Jul.13 ~ Jul.17 in Frankfurt, Germany.
It's been a long time from last time we attend the exhibition overseas, so the chance is very precious for us to get close to our clients.
Just come to Super B booth and our team would render the best service for you!
Also, Super B would prepare special event at that time! Just space the time and bring your friends to Super B booth, play the game and "Dart your Super B moment" !
Details in the poster here and we all waiting for coming!
Back List